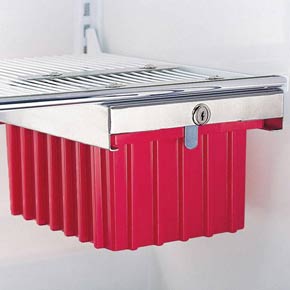 You thought you were good with your medication storage protocol. But on your last review by The Joint Commission you got dinged with an RFI (Requirement for Improvement).
You're not alone.
In a recent study, 33% of hospitals have failed to comply with MM03.01.01 Medication Storage regulation.
Why? Most of the non-compliance is because of security. You see, TJC "requires organizations to keep medications stored according to the Centers for Medicare and Medicaid Services (CMS) interpretive guidelines for medication security, which are more stringent generally than state laws…"1
So how can you avoid being one of the 33%?
Here are a few ways some of our customers, your colleagues, are tackling this regulation.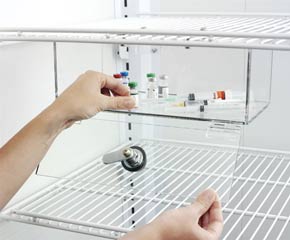 Securing High-Alert & Hazardous Medications in Refrigerators
High-alert medications, including those such as insulin, need to be locked up. More cost-effective than purchasing an expensive locking refrigerator to replace a perfectly fine non-locking unit, some facilities are opting for refrigerator medical lock boxes. They attach to the underside of the shelf with the mounting hardware behind lock and key so the box cannot be removed when locked.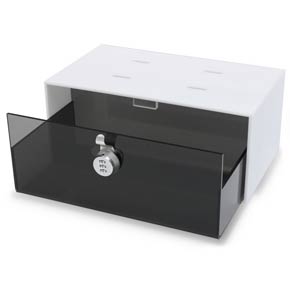 Bedside Medication Storage
This isn't a new idea but it is gaining in popularity. In addition to assuring medication outside the pharmacy is locked, keeping medication at the bedside in medical lock boxes, dispensing time and unsafe distractions are reduced. Just be sure that the medical lock boxes are securely mounted so they cannot be removed from the room.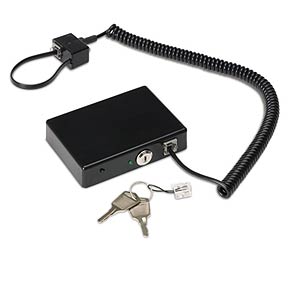 Locking Up Medication Carts
Yes, medication carts have locks and the medications inside them are locked up. But if the cart isn't secure, you'll get an RFI. Simply put, medication carts can't be left unattended unless they themselves are locked up. That means putting them in a secure room or securing them with a locking tether when not in use or under constant supervision.
Next Steps
When you've made decisions on how to avoid or correct an RFI for medication storage, give us a call. We have the solutions you need to keep your medications locked up.

---
1 Rich, Darryl, Surveyor, Division of Accreditation and Certification Operations, The Joint Commission. "Challenges to Complying with Medication Management Standards."